Press Releases

November 2003

Cyradis Technology Group Inc. has once again been selected by NBC to provide them with custom software for an Olympics broadcast. This time the system will be the CTG-1000 VMS Video Management System, which will be used for the upcoming 2004 Summer Games in Athens. Details on the functions and features of this product will be made available on this site shortly.

October, 2002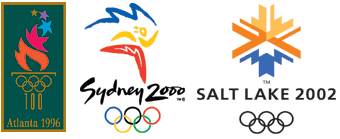 A tradition that began with the Atlanta Summer Olympic Games and garnered the participants an Emmy Award for excellence in broadcasting continues into the year 2002. NBC has once again turned to Cyradis Technology Group Inc. to provide a custom software solution for their upcoming broadcast of the 2002 Olympic Winter Games in Salt Lake City. NBC has asked Cyradis to supply an expanded version of the Router Web Gateway control system they originally created for the 2000 Sydney Games broadcast. This marks the third time NBC and Cyradis have joined together for an Olympics broadcast.
The Router Web Gateway is a web-based router control and on-air tally distribution system. Web-based control panels use any standard web browser to provide secure router control and system-wide status access to each of 16 different news locations. User-configurable logic mapping allows tally distribution to be quickly and easily tailored for the unique requirements of this broadcast. Both record and on-air tally status is distributed via active HTML displays using a web browser, as well as through traditional under monitor displays.
Both NBC and Cyradis look forward to once again working together on the successful completion of yet another Olympics project.
| | |
| --- | --- |
| | |
| Previous Page | Next Page |