Key Personnel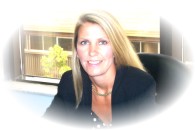 Nadine A. Jollimore, President
Nadine Jollimore received her Bachelor of Applied Arts and Sciences in Engineering from the University of Toronto in 1982, and began her career in the broadcast industry in 1984. She received her Professional Engineer accreditation from the Professional Engineers of Ontario in 1985, and began her own company specializing in independent consulting services in 1986.
As an independent consultant, Nadine soon became prominent in the broadcast industry, participating in the broadcasts of the 1988 Olympic Summer Games in Seoul, Korea, the 1988 Olympic Winter Games in Calgary, Canada, and the 1988 U.S.A. Democratic National Convention. She also provided consulting services to Sony of Canada when they supplied a large digital routing system - one of the first of its kind - to the Canadian Broadcasting Corporation in Toronto, Canada.
In 1990, Nadine co-founded Cyradis Technology Group Inc. Her leadership, extensive broadcast experience, sensitivity to customer needs, and project management skills are the foundation on which the Cyradis reputation for on time, on budget product delivery is built.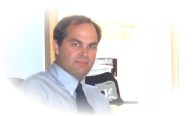 Dave Allamby, Director of Engineering
Dave Allamby graduated from McMaster University with his Bachelor of Engineering in Computer Engineering in 1985, and immediately embarked on a career developing custom software for the broadcast industry. In 1990, after receiving his Professional Engineer accreditation from the Professional Engineers of Ontario, Dave joined with Nadine Riley in co-founding Cyradis Technology Group Inc., where he is the Director of Engineering.
Dave's abilities in software design, along with his unique, streamlined approach to its development, has propelled Cyradis to the forefront of real time control software. Evidence of his talents is the Emmy Award he received from the Academy of Television Arts and Sciences for his participation in the NBC broadcast of the 1996 Atlanta Olympics.
Dave has directed the Cyradis design and development team through the successful implementation of numerous custom control software solutions. These projects include the development and deployment of control software for the modernization of the space shuttle launch and landing facilities at Kennedy Space Center, the primary satellite uplink facilities for DirecTV's North American, South American, and Japan operations, every NBC Olympics broadcast since the year 2000, and the complete updating of NBC's New York broadcast facility.
Dave continues to lead Cyradis in its current projects, and also oversees the company's Research and Development activities.
| | |
| --- | --- |
| | |
| Previous Page | Next Page |